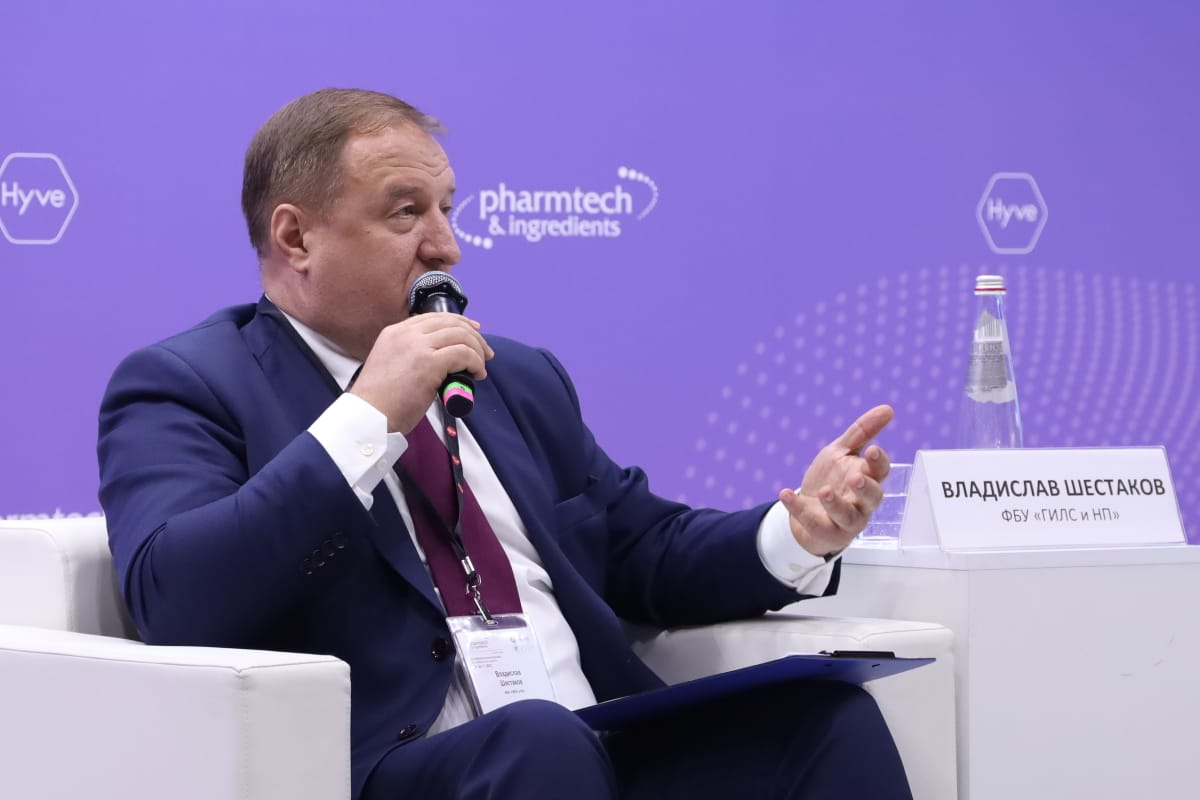 One of the effective tools for achieving technological sovereignty of the domestic pharmaceutical industry may be the creation of a consortium for the production of pharmaceutical, chemical and biotechnological raw materials to meet the needs of drug production. State participation is an important condition for the creation of such a structure. This was stated by Vladislav Shestakov, the director of the FBI "State Institute of Drugs and Good Practices" of the Ministry of Industry and Trade of Russia at the plenary session of the Pharmtech & Ingredients industry exhibition.
"Stimulating the development of domestic industry in the current context requires comprehensive solitions. It is impossible to solve the problem of import dependence without providing pharmaceutical manufacturers with sufficient raw materials for production. The solution may be the creation of a specialized chemical raw materials consortium with state participation. Later on, such an association will contribute to the growth of the domestic pharmaceutical industry and enhance its position in international markets," Shestakov said.
As an example of a similar association, he cited the EUROAPI company created by Sanofi in 2020, during the COVID-19 pandemic, which combines industrial and commercial activities, as well as a service for creating unique custom-made molecules. "Now it includes a number of sites that produce substances and supply them to Europe and beyond," Vladislav Shestakov said.