Cristiano Gomes appointed as Managing Director of MSD Russia and EAEU countries, effective June 1, 2021. Cristiano succeeds Marwan Akar, who managed the company for the last four and a half years, and who was recently appointed as President and Managing Director of Merck Canada.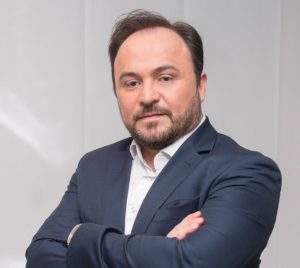 Cristiano Gomes: "I have been working in pharmaceutical industry for more than 15 years, and I am happy to continue my career in Russia running such a strong team. In the upcoming years our company will continue its efforts in increasing patients' access to innovative medicines and vaccines with the focus on oncology and infectious diseases, taking into account Russian healthcare system's priorities."
Cristiano was born and raised in São Paulo, Brazil and holds a bachelor's degree in Communications and an MBA in Marketing. He started his career in MSD in 2006 as a sales representative in Brazil. In 2013 he led the Oncology sales and marketing teams before later joining the Latin America regional team as Chief Marketing Officer. Before his promotion to Managing Director of MSD Russia, Cristiano was Managing Director for MSD Colombia and Ecuador for the past two years.