Pharmtech & Ingredients 2021. Russian pharmaceutical industry. Trends and prospects for international companies.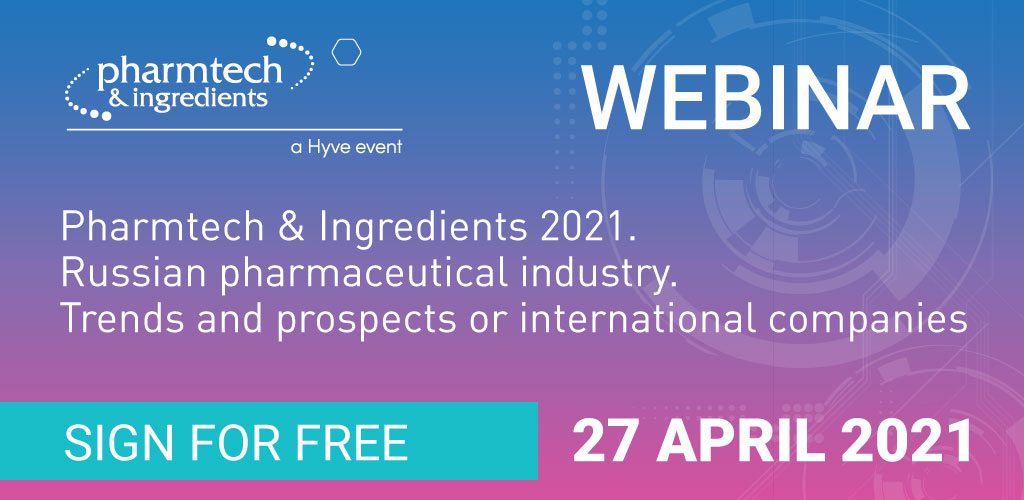 This webinar is an opportunity to re-connect virtually with Russian pharmaceutical industry, listen to up-to-date information on the changes, as well as learn practical tips of doing business in Russia.
The webinar will be held on 27 April 2021, 1 pm – 2:30 pm MSK (UTC +3). 
Language: English.
We are going to talk about:
• Who was the market driver?
• What factors influencing changes in the consumption structure? 
• Trends that were observed in the pharmacy segment, what results and what trends were noted as a result?
• How the coronavirus affected the results of the market as a whole?
We firmly believe the information we will be sharing can help you get a better idea and stay in the loop about the Russian pharmaceutical industry today.
If you are ready to join us, please, SIGN UP
Should you have any questions, please, do not hesitate to contact Anna Smirnova, Head of Business Programme, anna.smirnova@hyve.group